Posted by WileysWorldAdmin
We have a winner for the second chicane of the season. Eric Burgoyne, driver for Champion Tire & Wheel, drove away with the $1,000 first prize more than a minute ahead of second place. I will have a full interview with Eric real soon.
It was a great day at the chicane event. A lot of the drivers were there. Many of them are old friends. I was able to sit down with Dale Lackey. Dale was working for the Penske #77 last year. But, with the loss of sponsorship, Dale found himself "searching for a ride" so to speak. Dale found that ride at Michael Waltrip Racing and JTG Daugherty Racing driving the #47 Transporter. It's a small fraternity of drivers. If you are a team owner, you don't simply trust millions of dollars in "rolling stock" to just anyone. You want the best. So, when MWR & JTG Daugherty Racing went looking for a new driver, they started looking for guys with NASCAR experience. They found Dale.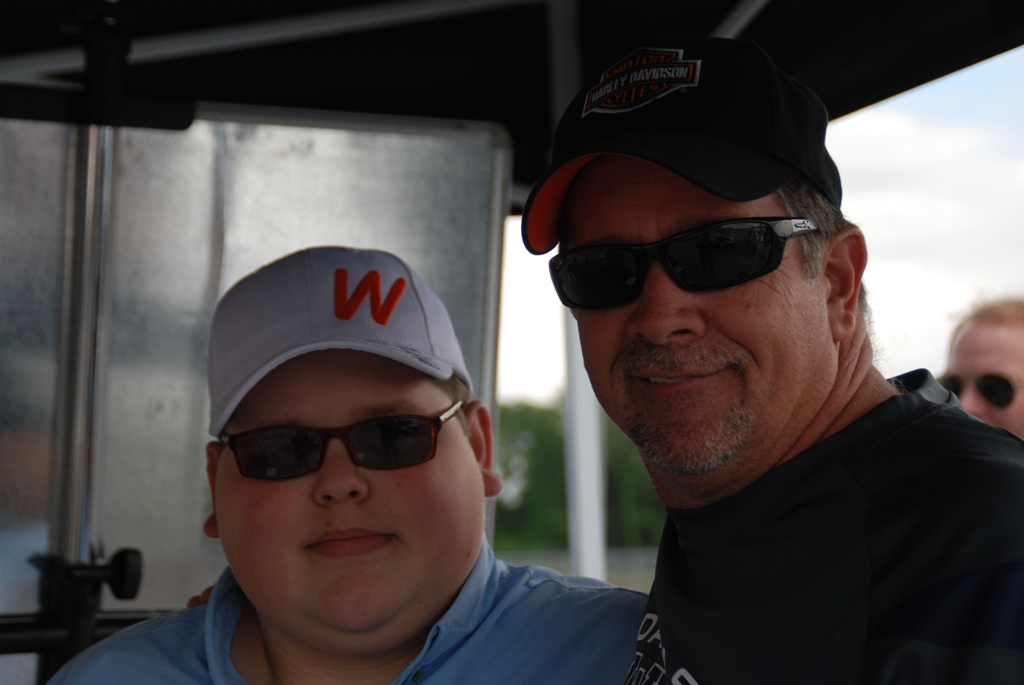 George Larrabee was there competing too. It hasn't been that long since I talked to him. But, it's always great to be able to talk to the guys in person. George wasn't driving his big rig. And, he wasn't on the HarleyBago today. Today, he was driving a rollback, flatbed. They were having to drop off the crash cart and pit box at the track. They had Champion drop the boxes off at their shop for routine maintenance. Now, they had to get them to the track. These boxes are normally carried from track to track by Champion. And sometimes, it may be months before the carts return to the shops. But, when they do, it throws all the routines off.
This competition means something to these guys. There is a $1,000 prize to win the days event. And, $50,000 to with the years series. But, these guys love to have their families get to see them compete too. Frankie Richardson brought his daughter, Chasie, to watch him.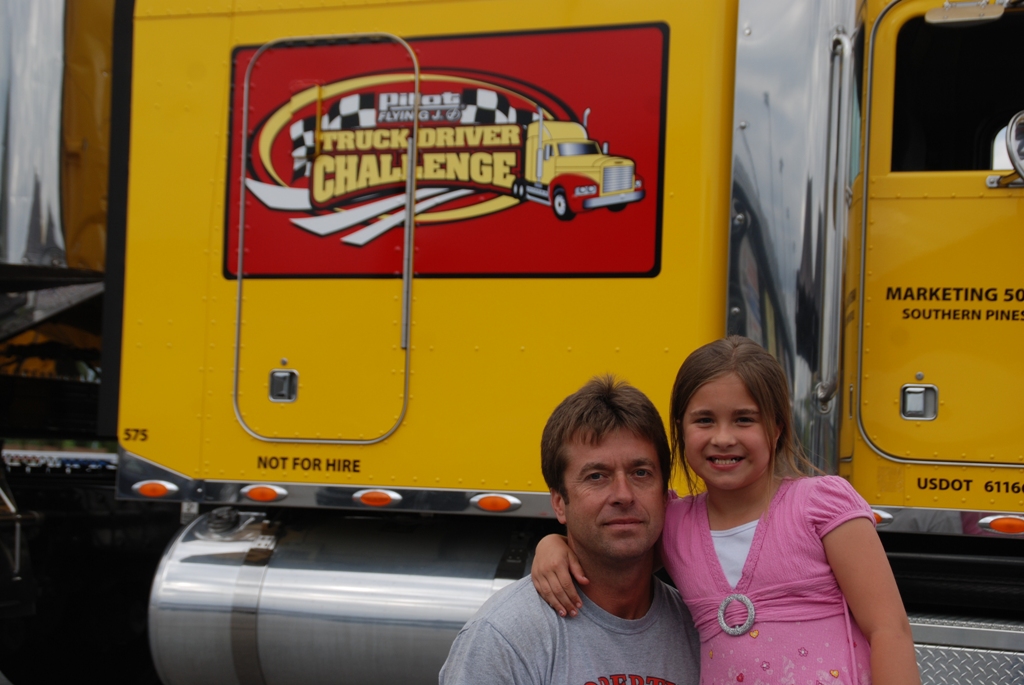 Tomorrow . . . Pit Crew Challenge!!!
Friday . . . At the track for Cup Practice!!!
Saturday . . . All-Star Race!!!!
Posted in:
#22
,
#47
,
3 Wide Life
,
Bobby Labonte
,
Champion Tire & Wheel
,
Dale Lackey
,
Eric Burgoyne
,
Frankie Richardson
,
George Larrabee
,
JTG Daugherty Racing
,
Kurt Busch
,
Michael Waltrip Racing
,
MWR
,
Penske Racing
,
Pilot Flying J Truck Driver Challenge
,
St. Jude Children's Research Hospital